Banners, Banners Everywhere!!
on Thursday, 18 June 2015.
Banners finish what the Welcome Signs start!
The most important traffic flows into Cornwall are 9W/Quaker Rd. junction and Rt. 32/Quaker Rd intersection. The Storm King Arts Center [SKAC] is located near the intersection of Rt. 32/Quaker. SKAC attracts 100,000 visitors annually. How many visit the shops and restaurants, B & B's, outfitters and special events in Cornwall? Answer: not enough.
The bigger question is how do they know to visit Cornwall? SKAC provides brochures and info on Cornwall to visitors - but that is very passive. Beyond the attractive Welcome signs will be:
BANNERS!
Strategically located throughtout Cornwall banners will festively welcome and inform visitors that Cornwall is friendly, hospitable, welcoming and open for business to meet their eating, entertainment and lodging needs.
Welcome signs on the outskirts, banners on the inskirts!
6 Banners are currently hung around the Town and Village to be judged for style, color, scale and message:
9W incoming NB ramp at Quaker Ave.

On the Town Traffic Circle at Angola Rd.

On Main St. parking lot near the Town Clock

In front of 2 Alices

At Hudson St./River Rd./Duncan intersection

At Hudson St. /Riverside Park entrance
First installations to attract tourist traffic from these main arteries:
Quaker Ave. @ Rt. 32

9W from Angola to Laurel Park

9W @ Academy
Banners may also be used in lieu of Welcome signs East and West borders on Rt. 32
Additional banners will be placed near major attractions/institutions:
On Orrs Mill Rd. near Storm King Art Center entrance

In front of Quaker Plaza

In front of Mill Pond and Town Hall

In front of the Village Town Hall

In front of the Library

On Academy Ave. near NYMA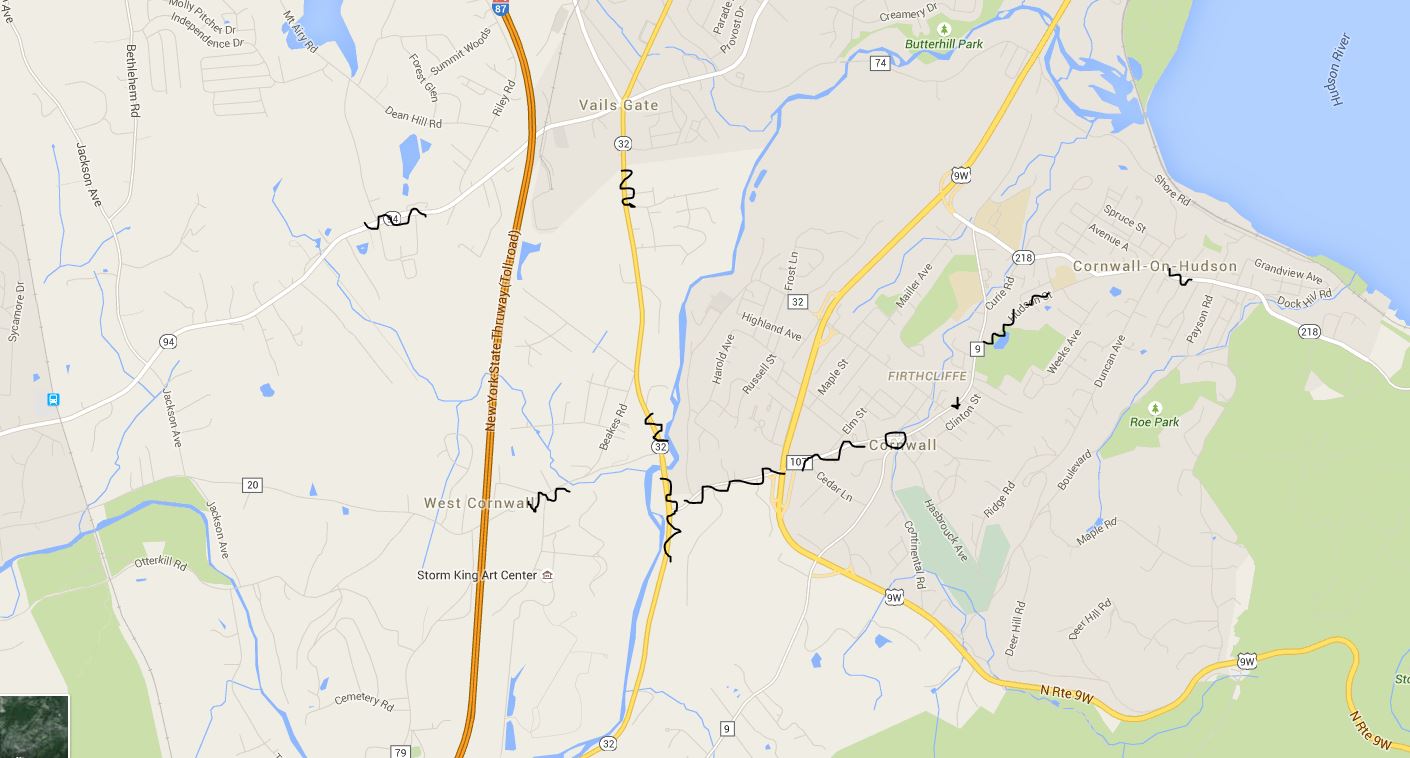 Banner cost is $250/banner [installed]. The cost will be borne by the Cornwall Chamber of Commerce, individual businesses, community groups and individual donors.
This email address is being protected from spambots. You need JavaScript enabled to view it. to sponsor a banner!!